I am just loving this lil guy too much...
I was at a baby shower last week and one of the ladies was asked "How do you get your baby to sleep through the night?" I heard women moan and some muttering like "just let them cry". I was really impressed by her answer. She said that she remembered those late nights as being some of the best memories as a mother, just her and her baby awake while the rest of the house was sound asleep. I LOVE THIS TIME. Everyday I am surprised how little sleep Heavenly Father helps me live on (I don't know about functioning correctly and Heinrich can testify to that as well), but I love waking up and seeing his smiling face and his chubby little body. He is the warmest little snuggly guy (the perfect heater for those cold winter nights). He likes to grab his toes and loves when the kids are in his face making silly faces. He is just so perfect. He is so mellow and sweet and happy. I just can't get enough of this lil guy.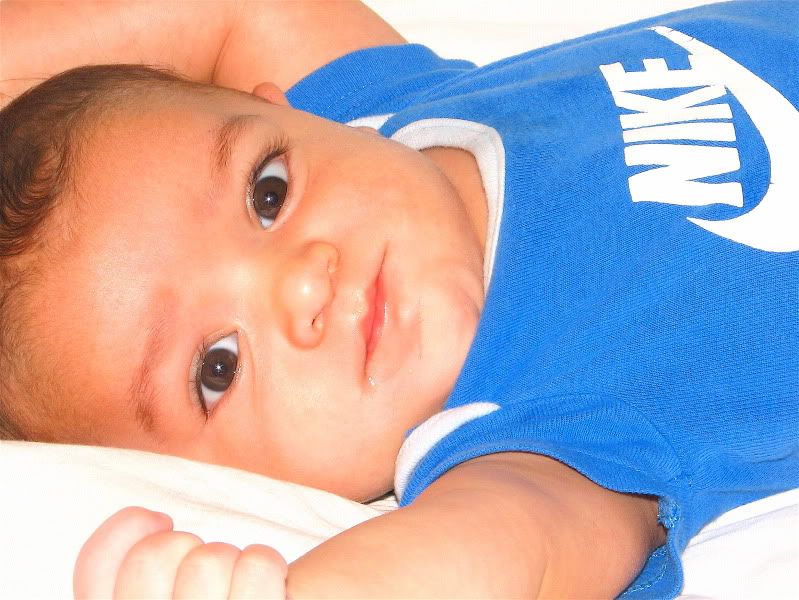 I have so many things to be thankful for.